Nose-only inhalation exposure system for small animals with single concentration
---

The instrument can be used to complete Nose-only inhalation toxicity experiments of rodents (rats, mice, guinea pigs, etc.) on inhalable substances such as gas, liquid aerosol, dust aerosol, nanoparticle aerosol, flue gas, etc. Ensure the consistency of inhalation doses of animals in the same experimental group; Realize aerosol on-line concentration detection and sample real-time on-line sampling; The adoption of high precision control system makes the uniformity and stability of exposure reach the industry leading level. The gas mass concentration uniformity error between each inhalation exposure port is within ±8%, the liquid aerosol uniformity error is within ±10%, the dust aerosol uniformity error is within ±20%, and the aerosol long-term stability error is within ±20%.

01. In the field of drug safety evaluation
02.In the field of chemical and pesticide safety evaluation
03.The fields of inhalation immunization and environmental assessment
04.The field of respiratory disease modeling and efficacy evaluation
05.The field of radioactive material hazard assessment and protection
06.Military medicine and aerospace medicine

01.The Nose-only exposure chamber is of stainless steel double-cylinder structure, with positive pressure in the inner cylinder and negative pressure in the outer cylinder to ensure that the exhaust gas exhaled by animals does not pollute or dilute aerosol;
02.During the exposure process, the gas concentration uniformity error of each hole is within ±8% of the average value, the liquid aerosol mass concentration uniformity error is within ±10% of the average value, and the dust aerosol mass concentration uniformity error is within ±20% of the average value, which all meet the technical requirements of OECD TG, pesticide and chemical toxicity tests.
03.Negative pressure protection system ensures the safety of laboratory personnel;
04.The waste gas produced in the experiment completely meets the national safety emission standard after being treated by the filtration system.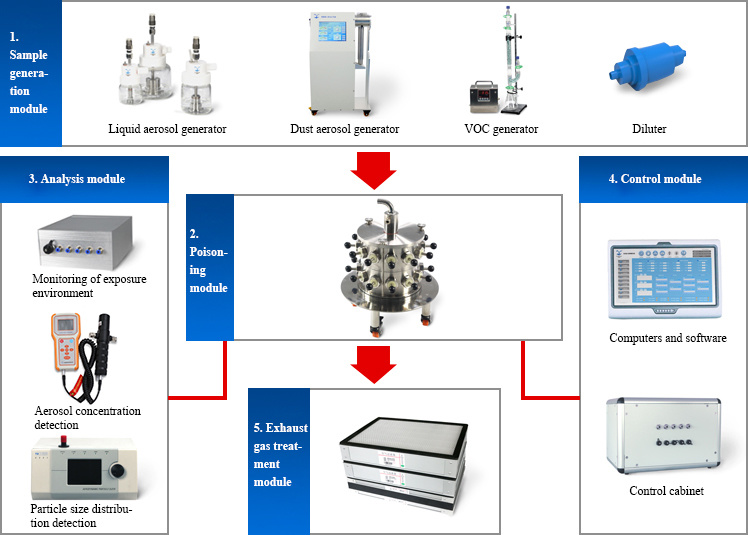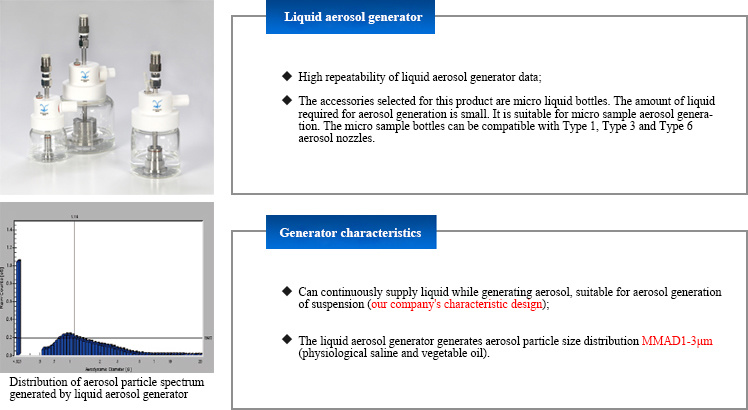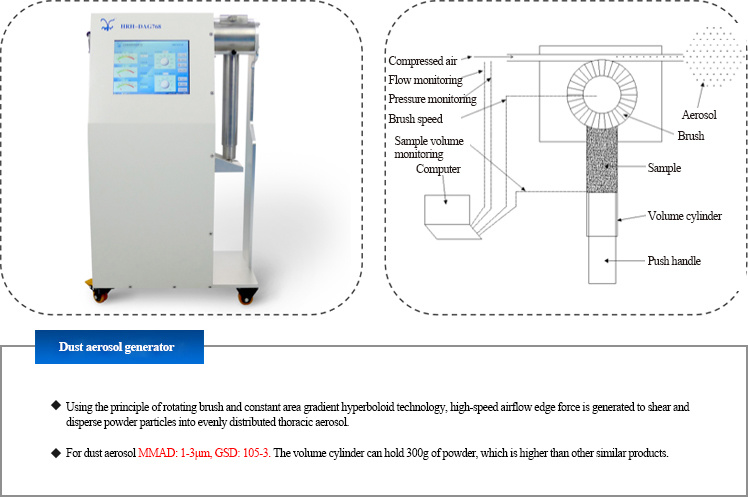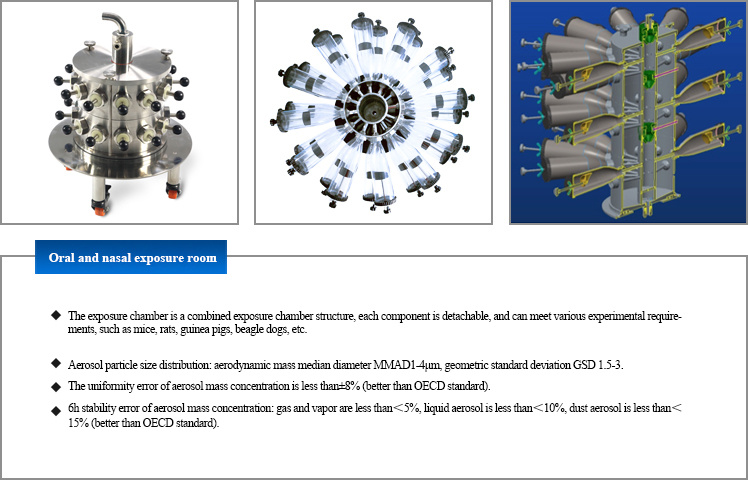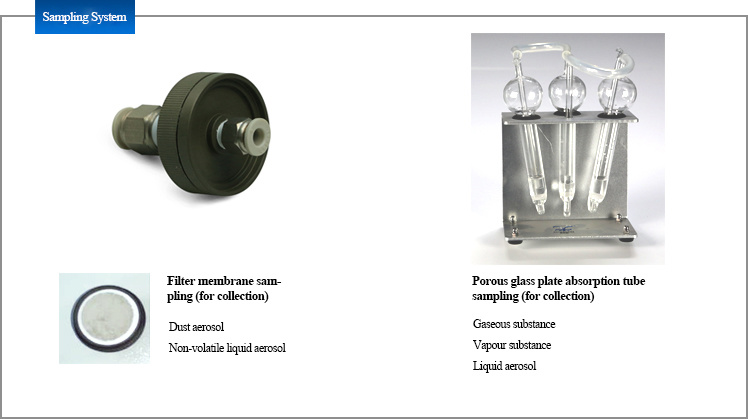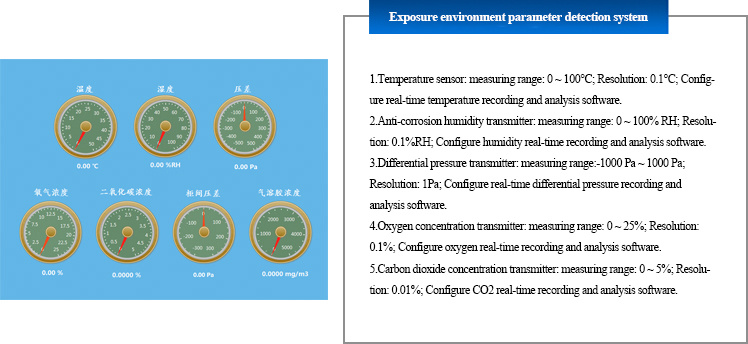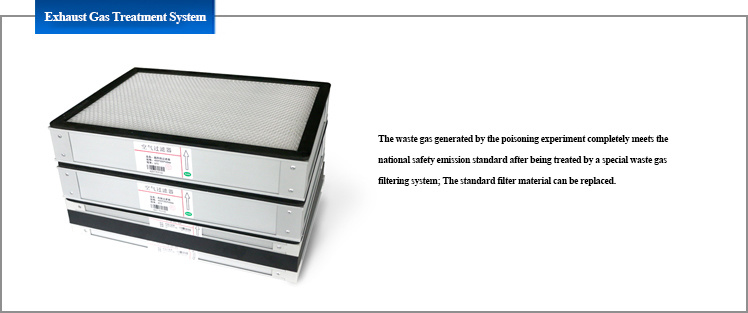 OECD403, OECD412, OECD413, OECD436
GBZ/T 240.26-2011, GBZ/T 240.20-2011, GBZ/T 240.17-2011, GBZ/T 240.4-2011
The company promises to provide 3Q verification service for this product.




In 2016: A mouse model of chronic obstructive pulmonary disease and related pulmonary hypertension was established by Nose-only exposure of tobacco smoke combined with lipopolysaccharide.
In 2016: Experimental Study on Acute Lung Injury Induced by Different Modes of Oral and Oral Smoking.
In 2017:Comparison and evaluation of two different methods to establish the cigarette smoke exposure mouse model of COPD.
In 2018: Effect of PM2.5 environmental pollution on rat lung.
In 2019: Using a new combined technology-gas-liquid interface system combined with in vitro γH2AX experiment to evaluate the genotoxicity of carbon monoxide and 1,3- butadiene